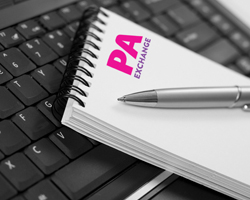 The PA Exchange
Scotland's 1st dedicated online concierge service tailored to the specific needs of busy Office Personnel. If you have any queries relating to The PA Exchange, call us on 01324 819819 or email us HERE. Our Customer Service Team would love to hear from you as well, so do email HERE with your feedback on the website, newsletters or anything you feel can improve the service you receive from The PA Exchange.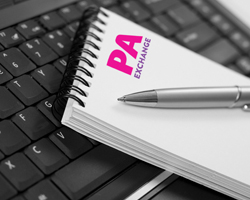 Advertising
Your opportunity to promote your business directly to all our PA Exchange members throughout Scotland. Sign up for FREE to see how it all works. Low cost and flexible options available, a key component of any marketing mix, no hidden extras. Let's get your name in the PA Exchange spotlight NOW ! Want to advertise your business with The PA Exchange. Call us on : 01324 819819 or email HERE.
PAX in the CITY
Scotland's most successful event for PAs, Secretaries, Bookers & Office Personnel. Our next event is at the Waldorf Astoria Edinburgh - The Caledonian. Check out our website HERE or email HERE. PAX in the CITY events are organised by JMD Events & for queries regarding future Exhibiting Opportunities, contact JMD Events on 07791 103999 or email HERE.