Filter your PA Exchange business by category or
Search for your PA Exchange business by name

1st Class Connections • Worldwide
Search for your perfect escape - My main specialities are Weddings, Honeymoons & Tailor-made bespoke multi-centre trips offering clients freedom of choice to suit their needs – without the restrictions & affiliations to any particular tour operator. Your own Personal Travel Advisor – No matter how near or far you wish to travel. Call Aileen on 0131 331 5871 or email HERE.
Testimonials & Thank You's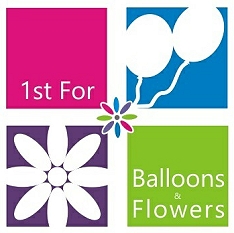 1st for Balloons & Flowers • Scotland
Affordable & creative event styling. From advertising to awards ceremonies, product launches to parties & of course, weddings. Creative, artistic balloons décor can completely transform a room for a wedding, party or corporate event. Qualified florist & award winning balloon artist. Contact Hayley on 01577 840254 or email HERE.
1st for Balloons
LEADING THE WAY IN SCOTLAND FOR BALLOONS AT YOUR WEDDING OR EVENT

Firstly, 1st For Balloons; leading the way in Scotland for supplying top table and guest table decorations for weddings, parties and corporate functions, fabulous entrance and dance floor decorations including floor decorations and balloon canopies. We build sculptures and balloon wall logos along with balloon drops and releases.
Hayley Allcoat Floral Designer offers fabulous floral decorations, candle centrepieces, glassware, fairy lights and much more. Take a look at the beautiful wedding we decorated recently with ninety floral displays, lights, mirrors, candles, and of course, balloons. It was our biggest challenge to date and one that exceeded our client's expectations.

Call Hayley and the team on 01577 840254 or 07876 681776 or email info@1stforballoons.co.uk

www.1stforballoons.co.uk

You Supply The Event - We'll Supply The Atmosphere.
Certified Balloon Artist and Qualified Florist
Members of The National Association of Balloon Artists & Suppliers, The Qualatex Balloon Network and The Wedding Co-op.

We wouldn't use anyone else - 1st for Balloons is Simply the Best ..... Pax in the City
Testimonials & Thank You's
I heard from a colleague how great the balloons were at the Spring into PAX in the CITY 2015 event, so I called Susan at PAX for 1st for Balloons contact details as we'd love to use them at a forthcoming event we're having. Contacting Hayley at 1st for Balloons to find out more, thanks, Sarah - Speedy response from Hayley, but she's full - Oh well next time but glad I have her details!
---

A & C Display Services • UK
A One Stop Shop in the supply of Exhibition & Display Solutions, Design, Graphics & Modular Systems. We can draw from our considerable wealth of experience in providing solutions for projects large & small and would welcome any opportunity to work with PA Exchange members. Call 0141 589 0058 or email HERE. Quote PAX.
Testimonials & Thank You's

A Total of One
A collective of freelance professionals covering print and digital design, web development, content, social media, photography – combining to form a single project team to deliver a wide variety of projects at an affordable price. Contact Martin on 07884 0169083 or email HERE & quote the pa exchange.
Testimonials & Thank You's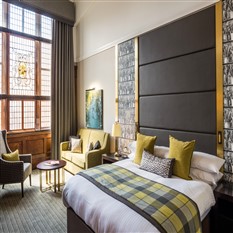 ABode Glasgow
ABode Glasgow is set within a coveted spot on Bath Street, just a short walk from shops, restaurants and bars. Each of the 59 spacious, stylish guest rooms have been designed to breathe new life into original architectural features including wood panelling, stained glass windows and lofty ceilings. Every room offers a distinctive style with quality and comfort at their core, complete with a luxury bed and contemporary ensuite bathrooms. With four function suites we are available for exclusive hire for corporate events and celebrations. Call Kirsty on 0141 221 6789 or email HERE.
ABode Glasgow
Meetings & Events
Close to public transport? Check. Contemporary meeting rooms? Check. Buffet food and drink to help fuel the ideas? Check. Dedicated events team on hand to make the whole experience seamless? Sorted. Packages available to make the booking process easier? Yes, indeed.
In short, we have all you need from a meeting room or conference venue in Glasgow.
For any PAX enquiries, please call Kirsty direct on 0141 221 6789 or email HERE
Please remember to quote The PA Exchange
ABode Glasgow
129 Bath Street
GLASGOW | G2 2SZ
Testimonials & Thank You's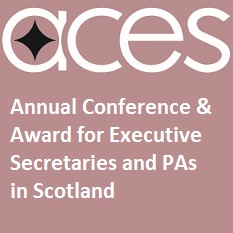 ACES 2020
This annual event provides professional learning & development for Secretaries, PAs, EAs & office support staff & features a range of inspirational speakers each year. This is the only event in Scotland that offers a wide range of topics that provide real value & benefit to office professionals. Also features the Scottish PA of the Year Award.

ACES 2020
12th Annual Conference and Award for Executive Secretaries and PAs in Scotland (ACES 2020)
Friday 24 January 2020, Kimpton Charlotte Square Hotel, Edinburgh
The original and longest running conference and award ceremony for PAs, EAs and office support professionals in Scotland
If you work in a PA, EA or office support role, or you have colleagues who do, then this event is for you/them. It's a conference, exhibition and annual award for Scottish PA of the year, providing a one-stop-shop for learning, development, knowledge sharing and networking.
Book your place HERE or drop me an email and I'll do it for you. Delegate places start from £125.
Members of The PA Exchange get a discount (use discount code PA10 when prompted).
We always listen carefully to the feedback that PAs give at each year's conference and award and, as always, the desire for practical training was high on most of the feedback forms. This year's conference will focus on how to work smarter with core tools such as Office 365 which allows you to work anywhere ... but how can you make this work best for you? Conflict Management and Time Management also featured high on the feedback – as did the networking opportunities – and these will again be part of the day's programme.
Interested in presenting or exhibiting? Contact Angus/Siobhan or call 0131 556 1500. Please remember to quote The PA Exchange.
Testimonials & Thank You's
ACES 2016 - It was great to have the opportunity to be able to meet and speak with all the exhibitors and speakers, and of course meet so many PAs. It was a really inspiring event. Thanks Emma
---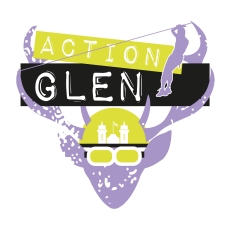 Action Glen • Crieff • (or we'll come to you) !
It's all about enjoying yourself, but spending a day (or more) with us has other benefits as well. Our range of physical & mental activities will help you meet your development objectives. Some are "off the shelf" & others can be tailored to be uniquely yours. Oh, & they're all ludicrously good fun ! Call 01764 651 671 or email HERE. Quote PAX.
Meet, Play & Stay from £125pp at Crieff Hydro
All work and no play makes for a dull day…. So gather up the troops, get them out of the office and into the spirit! We offer the perfect space to think, get creative and inspire with contemporary meeting rooms and a 900 acre Perthshire estate complete with onsite teambuilding centre.

Start your day with a team huddle in one of our meeting spaces, before heading off to Action Glen for an afternoon of adventure. Or simply get down to business and round off your day with a BBQ, or private dining experience; we'll even throw in some complimentary upgrades for you and your VIPs.

Not looking to stay? Treat your team to a morning meeting followed by a homemade lunch and afternoon activity from only £53.00pp.

We can even pick you up from your office

Just an hour from Edinburgh, Glasgow and Dundee, we're centrally located and easy to reach. And if you'd like us to arrange transport from the local train or bus station, or even from your office, just let us know and we'll organise it for you.

View the full package here or contact our events team for dates and availability.

To book call 01764 651 680 or email HERE and remember to quote The PA Exchange.
---
• news •news • news •news • news
Due to the popularity of the Friday Newsletter with loads of exciting offers, updates, promotions, from our PA Exchange Business Members. The PA Exchange NEWS is now be available on The PA Exchange website.
Click on the Find Out More button to see what's happening this week.
Testimonials & Thank You's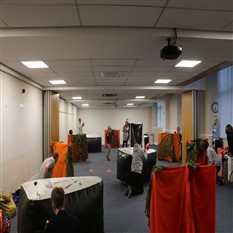 Activity Delivered | UK
Offices don't just need to be a place of work – let us take over the last hour of the day. We understand that at the heart of every adult is a child just dying to play. Life means we have to work, but doesn't mean that we can't have fun doing it. Our big kid office parties bring the fun to the last hour of the day. A treat for a team that works hard and gives them space to kick back and relax a little! To find out more call Ashleigh on 0131 510 7165 or email HERE.
Testimonials & Thank You's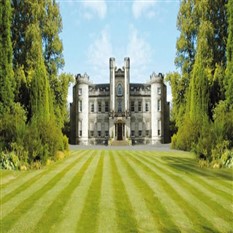 Airth Castle Hotel & Spa
Nestled in beautiful, secluded parkland, we have 125 rooms & suites, a luxurious spa & leisure club, including pool, gym, sauna & Jacuzzi, a variety of wedding suites for up to 300 guests & meeting & conference facilities, including BBQ team building events for up to 600 & marquee events for up to 500 people. Call 01324 831411 and quote PAX.
Motown at Airth
For any PA Exchange enquiries, call Susan on 01324 832932 or email HERE.
Airth Castle Hotel & Spa
Airth | Stirlingshire | FK2 8JF
Testimonials & Thank You's

Angels Share Hotel • Edinburgh
Eating • Supping • Sleeping - Located in the west-end of the city, our bespoke hotel rooms inspired by 30 iconic Scots are designed for your comfort. Our stunning bar hosts an extensive selection of whiskies, wines, cocktails & beers and the food menu features homemade & locally-inspired dishes. Call us on 0131 247 7000 or email HERE.
Angel's Share
Main Bar
Bottle packages are now available to pre order, so no more queuing at the bar!
Our bar is brought alive Thursday to Saturday, with our host of live music acts!
Clubroom
Our Clubroom is the perfect spot for any occasion! Adjacent to our main bar, the space is semi private and has a host of food & drinks packages available for groups of up to 40 people.
Whisky Flights
Our team will expertly take you through each stage of appreciating Whisky & we can tailor your experience, to create a bespoke package for you and your guests.
New Menu
The team have been working very hard over the last few months to bring you a new sumptuous menu.
Alongside this, we have some incredible new additions to our drinks list, with carefully selected wine, craft beer & our new sharing cocktails, which are perfect for any occasion!
For more information or to book your table at Angels Share, please call Eilidh direct on 0131 247 7007 or email HERE and remember to quote The PA Exchange.
Angels Share Hotel
9-11 Hope Street
EDINBURGH
EH2 4EL
Celebrate at Angel's Share
Beneath the Angels Share Hotel lies the Devils Cut – our quirky private bar and function space perfect for groups of 30-130 guests. Ideal for private dinners, drinks receptions and celebrations the exposed brickwork is set with mirrors and candlelight to create a unique and stylish atmosphere. With no room hire free, the space offers:
Private entrance and bar
AV equipment
2 projectors to benefit corporate use
WiFi
Disabled access
Open until 1am (later on request)
For more information please contact Eilidh on 0131 247 7007 or email HERE.
Angels Share Hotel, 9-11 Hope Street, Edinburgh, EH2 4EL
Testimonials & Thank You's
PAX REQUEST SERVICE - THANK YOU - JULY 2016 - Looking for a venue in Edinburgh for exclusive use of a room/venue in December 2016 for approximately 60 people for a Drinks Reception/Canapes and then sit down for a meal from approximately 3pm for the rest of the day. THANK YOU - I am delighted to confirm, that as of this morning and with the help of the fabulous PA Exchange members we have now secured a venue for our December event. We've gone with The Angels Share so thanks for all your help. Laura
---